KIPO MI

This symbol conveys a dynamic expression of Taegeuk, which is the pattern placed in the center of the Korean national flag, through the unity of the colors blue and red.
It represents the Korean government's dedication to creating a bright future through the ideal integration of the nation with its people, Korea with the rest of the world, as well as the past with the present.
Adopting the prototype colors of Taegeuk, KIPO's symbol maximizes the beauty of being Korean while expressing Korea's cultural sophistication.
Colors
Government Blue GOK Blue
CMYKC 100% + M 70% + Y 20% + K 40%
RGBR 0 G 55 B 100
PANTONEPANTONE 2955 C
Government Red GOK Red
CMYKM 100% + Y 80%
RGBR 228 G 3 B 46
PANTONEPANTONE 1935C
Government Gray GOK Gray
CMYKK 80%
RGBR 87 G 87 B 87
PANTONEPANTONE Cool Gray 11C
Background Color : White
CMYKK 0%
RGBR 255 G 255 B 255
Signature (In Korean and English)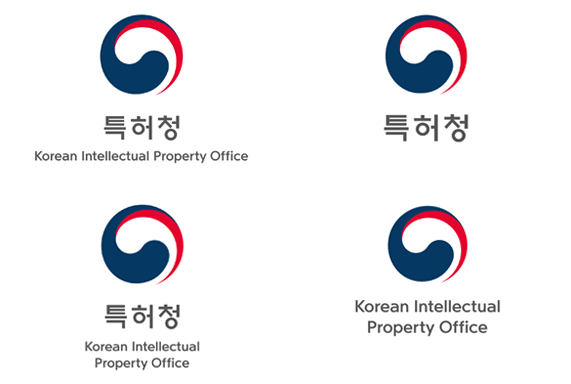 Last updated 13 May 2016
Trade and Cooperation Division